Self-priming pump

Type WANGEN BIO-FEED

With a specially-developed milling screw, you can

mix the solids

that are to be added with the separately added liquid and convey it into the desired containers.

With our innovative X-LIFT quick-change system, the wearing parts are easy to replace. Only a few simple steps are needed, without this requiring disassembly of the pump from the piping system. Thereby, WANGEN BIO-FEED is also suitable for use in restricted spaces.

Due to the pushing of the screw connection, the WANGEN BIO-FEED turns into a high-performance suction pump. You can use it as a central pump in your biogas plant.

To simplfy integration into your conveyor, our WANGEN BIO-FEED's pump body is equipped with two DN150 connections bearing bracket side, one DN400 connection for the screw conveyor and two DN200 at stator side. In addition, you can use these as cleaning openings and for rinsing the mixing chamber.

specification

Max. differential pressure (bar)
Benefits and Characteristics
X-LIFT quick change system
large-scale mixing chamber
specially-developed joint with milling screw
liquid addition and high-performance central pump
unproblematic liquid feeding with wet and watery solids, without additional liquid
liquid feeding pump for connection to existing screw technology
low Life Cycle Costs
the pump remains in the system when changing rotor/stator, thus considerably reducing the amount of installation work
fast rotor/stator changes
maintenance-friendly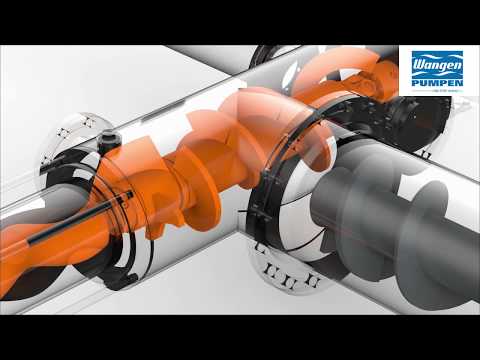 Fields of Application
The progressing cavity pump WANGEN BIO-FEED combines liquid feeding with screw technology directly at the solids dispenser.
suction
for other feeding jobs
transfer pumping
feeding
loading
filling
Suitable for the following media
sewage sludge
foodwaste
chopped corn silage
straw and grass silage
whole crop silage
dry chicken faeces
hackled sugar beets
food waste
Technology/Details
connections: 2 x DN150 at bearing braket side, 1 x DN400 for connection of screw conveyor, 2 x DN200 at stator side
modern sealing system (LWD mechanical face seal)
fully developed, robust universal joint with pre-feeding screw
flexible drive selection
inspection port
stator with s-cone inlet for optimum filling of the pumping chamber
various geometries and pump sizes
| | |
| --- | --- |
| Output | up to 50 m³/h |
| Dry substance Content | 15 % |
| Free ball passage | up to 112 mm |
Live presentation of products
Experience our products live at the following trade shows
What can we do for you?
24 hours Service-Hotline:
You have questions, suggestions or you need more information? Then please contact us here. We are pleased.
Form