Hopper feed pump

Type KL-R Triplex

Pumps of the WANGEN KL-R Triplex series impress with their

consistent dosing option

, as an intermittent input is compensated by the buffer volume in the collecting container.

No bridge building

. The small space requirement and large receiving vessel are a result of the low construction and the large volume of the container. The best pump for dewatered sludge in waste water treatment plants. Highest robust design quality, what WANGEN pumps are well known for.

Very robust pump, ideal for pumping dewatered sewage sludge and therefore ideally suited for use in the sludge to energy sector. Developed for extra long lifespan.

specification

Max. differential pressure (bar)
Benefits and Characteristics
buffer volume up to 10 m³ possible
modular design for high flexibility and short downtimes for maintenance and repairs
constant metering because the discontinuous input is compensated by buffer volume in the collecting container
unattended operation possible
excellent metering, important for dryer and incinerator operation
easy to maintain thanks to large cleaning openings
low-pulsation, continuous conveyance independent of pressure and viscosity
optimum service life even with difficult media
high operational reliability
high pressure performance
high dosing accuracy, also at low speed
low Life Cycle Costs
low construction with large container volume
little space required, with large collecting container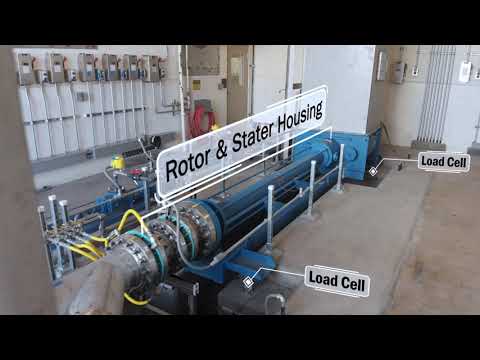 Fields of Application
The WANGEN KL-R Triplex series is able to convey media from chamber filter presses, screen belt presses or decanters to dryers, silos or storage areas, or other feeding jobs.
from chamber filter presses
to dryers
to silos
to storage areas
for other feeding jobs
from screen belt presses
from decanters
Suitable for the following media
sewage sludge
refinery sludge
dewatered sewage sludge up to 45 % dry substance
organic sludge
Technology/Details
enlargement possible with add-on funnel
continuous flow rates at high counterpressure up to 48 bar
robust bearing pedestal with close-coupled drive and self-centering of the drive
flexible drive selection
fully developed, robust universal joint with pre-feeding screw
wear-protected, robust universal joint with feeding screw
collecting container optionally in three standard sizes (1m³/h – 10m³/h), special sizes on request
| | |
| --- | --- |
| Output | 0 - 80 m³/h (at 25 - 100 rpm) |
| Dry substance Content | max. 45% |
| Free ball passage | up to 121 mm |
Live presentation of products
Experience our products live at the following trade shows
What can we do for you?
24 hours Service-Hotline:
You have questions, suggestions or you need more information? Then please contact us here. We are pleased.
Form